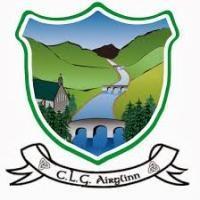 ARAGLIN GAA
Midleton winner of €12,500 jackpot
Sean Barry, a 64-year-old factory worker at Kepak in Watergrasshill was the man who came up with the numbers that helped him scoop €12,500 at last Thursday night's lotto draw in The Swallow Inn, Araglin.
Sean's devotion to his numbers: 04, 07, 11 & 22 paid handsome dividends and after a run of over two years without a winner, it's a case of hats off and congrats to Sean who is well known in east Cork through his role as a soccer referee.
Sean is a regular Araglin GAA lotto subscriber who purchases his tickets from fellow Kepak worker, Paul Colbert – Paul was in attendance last Thursday and duly relayed the good news. The sequence of the numbers drawn was: 11, 04, 07 & 22.
From previous experience the lotto committee realise that: 04, 07, 11 is a much loved combination – so once they emerged it was always going to be a close run thing – and how close it turned out to be. Maura Hyland from Araglin had the numbers 03, 04, 07 & 11 while Catherine Tobin, Coolaneague, Kilworth opted for: 04, 07, 11 & 16. Bill Leddy, a previous syndicate winner of the lotto, trumped this by coming up with: 04, 07, 11 & 21! – a feat matched by one of Jim Kenneally's customers, Jeremiah 'The Captain' O'Brien from the Mountain Barracks who also marked off 04, 07, 11 & 21 on his ticket. If all this wasn't enough, Anne Heffernan from Billeragh East in Araglin went for: 04, 07, 11 & 23!
Lotto results from 23rd June 2016
Numbers drawn: 04, 07, 11 & 22 (one winner) – Sean Barry, Midleton, Co. Cork & c.o. Kepak meat factory, Watergrasshill (seller, Paul Colbert).
Lucky dips: €50 – Mick O'Sullivan, King Street, Mitchelstown; €50 – Hannah Twomey, Coolmohan, Araglin; €25 – Matt Riley, Billeragh West, Araglin & €25 – Charlie White, Araglin.
Next lotto on Thursday 30th June in The Swallow Inn, Araglin for a jackpot of €1,500. Tickets, €2, available locally.
Note: Sean Barry will be presented with his cheque on this Thursday night (30th June) – complimentary refreshments served, everyone welcome – presentation will take place at 10pm.
League final date with Abbey Rovers (CTR)
On this Thursday night (30th June), Araglin face Abbey Rovers (Castletownroche) in the Cavanagh's of Fermoy division 3 football league final – venue, Glanworth, throw in is at 7.30pm.
While Abbey Rovers opted to play in this year's Cork county junior C football championship, they still represent a very serious threat. The sides met in the North Cork junior B football championship on Sunday 29th May in Ballygiblin – with Castletown' edging proceedings on a 1 – 09 to 0 – 09 scoreline. Previous to that, there was a league meeting of the teams in Araglin on Saturday 26th March where we emerged 2 – 06 to 0 – 05 victors. The club wishes captain, Frank Finn, and the lads the very best. Support appreciated.
Fixtures
Thursday 30th June, Cavanagh's of Fermoy division 3 football league, Araglin v Abbey Rovers in Glanworth at 7.30pm. Wednesday, 06th July, Cork county junior B football semi-final, Araglin V Ballyhooly in Glanworth at 7.30pm.
Bingo on this Friday night 01st July
Another reminder to bingo players that the next 'eyes down' session takes place in the hall on this coming Friday night at 8.30pm. A rising jackpot, lots of cash prizes a nice cuppa at the break, makes Araglin bingo one of the popular around. Everyone welcome.
Carnival approaching
It's coming around to that time of year again. The dates for this year's carnival are from Friday 15th July to Sunday 24th July. According to our sources in the Araglin Carnival committee, the 'breaking news' is that the final night of dancing in the marquee (Sunday 24th July) is going to be all ticket affair.
Clothes collection ongoing
Readers are reminded that Araglin National School Parents' Association are still collecting used clothes, so don't throw anything out.